We're here to help
Your satisfaction is important to us! Use this form to email us your questions about products, online orders, store experiences and more.
Order questions
If you need help or have any other questions concerning your orders, please contact us at info@kashanfoods.com.pk, call us at +92 321 8222999, or from a mobile device: click here to send us a text message.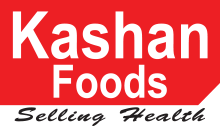 Ramadan is a month for refreshing drinks.
Relax, indulge, enjoy, and love yourself too.